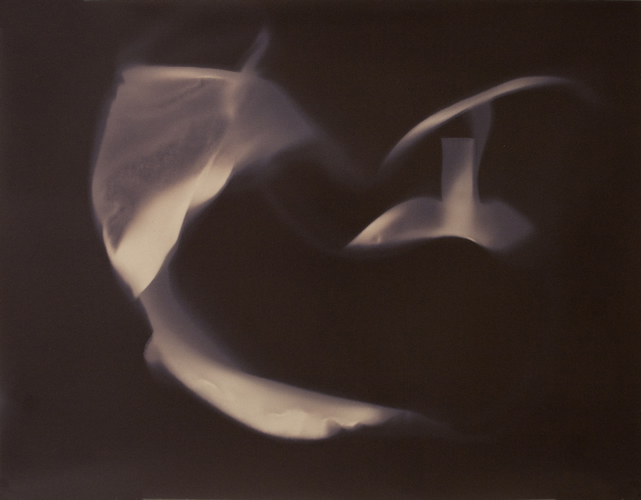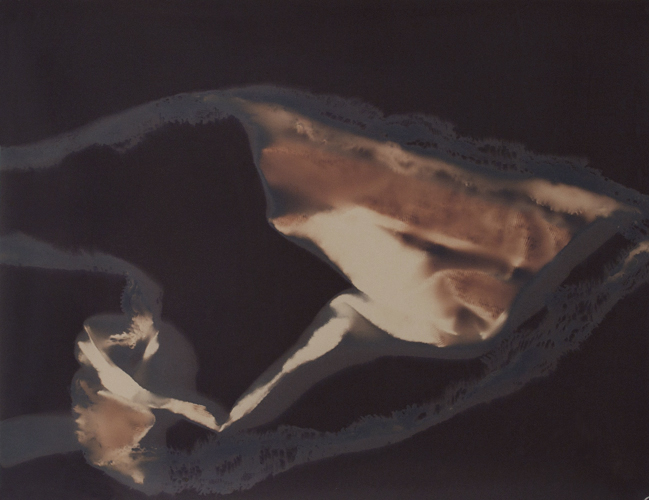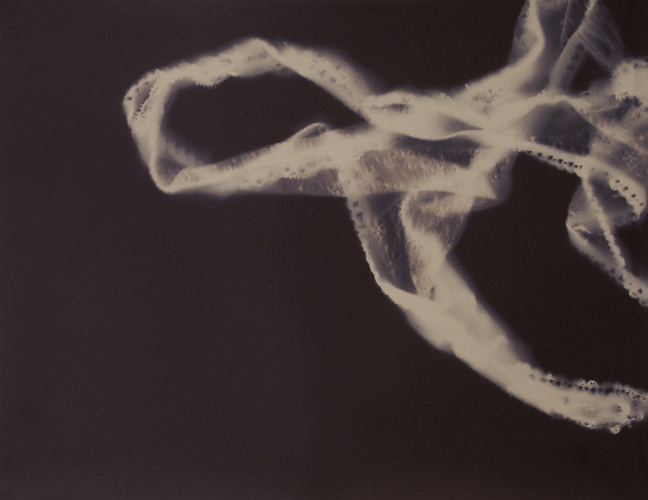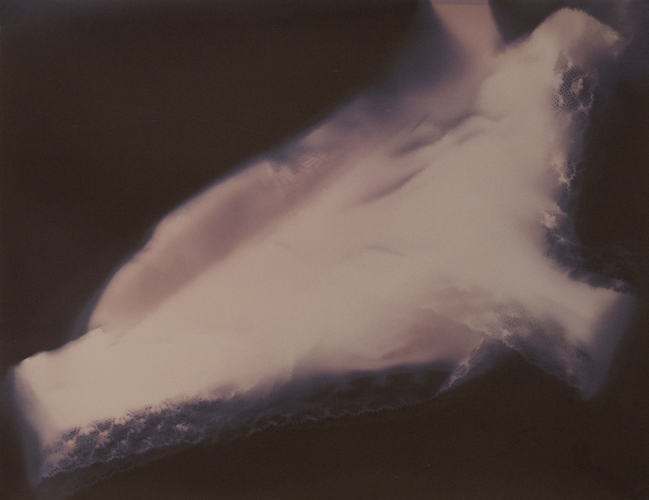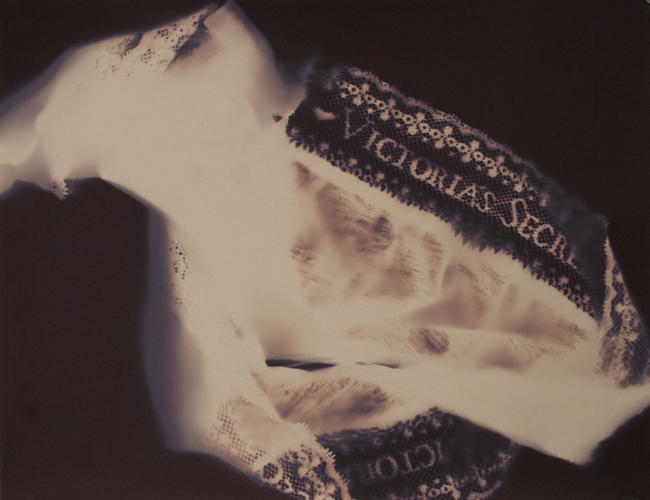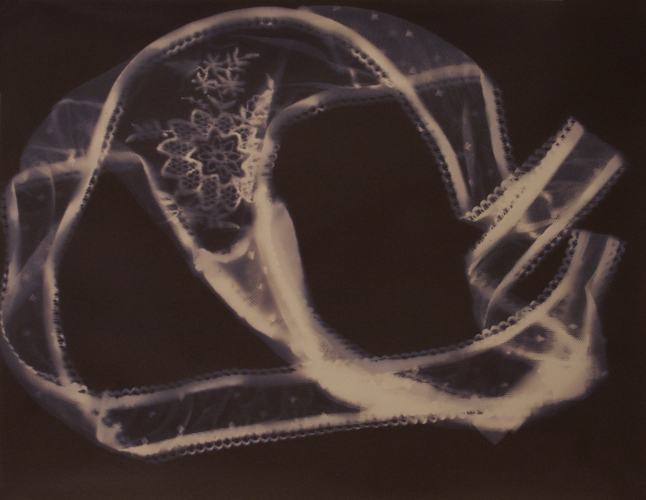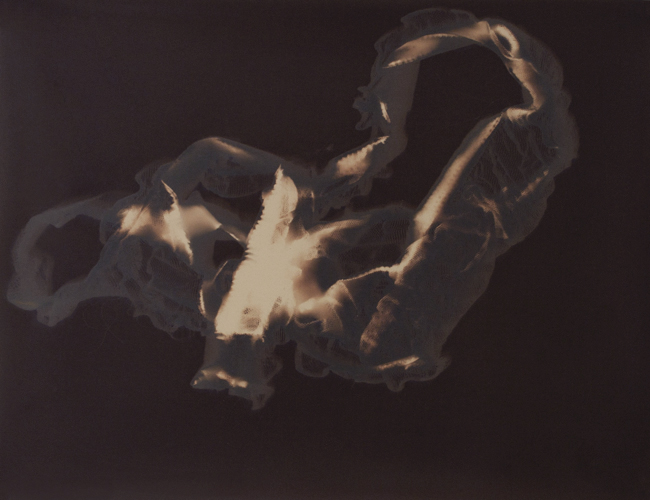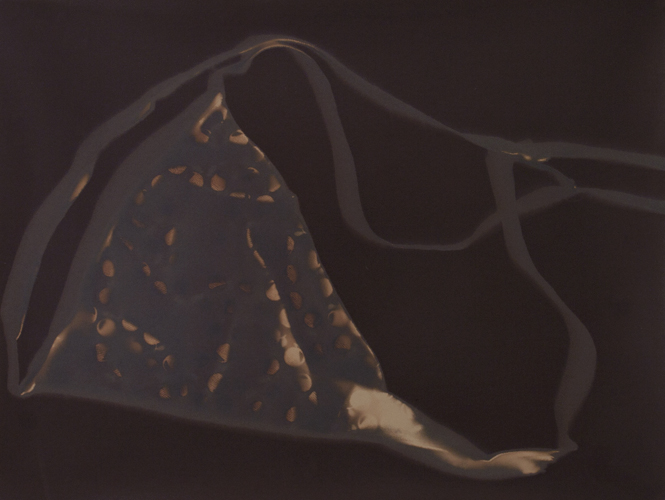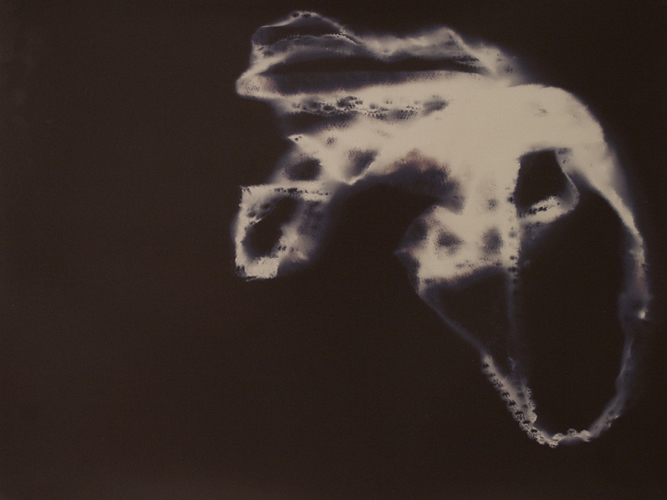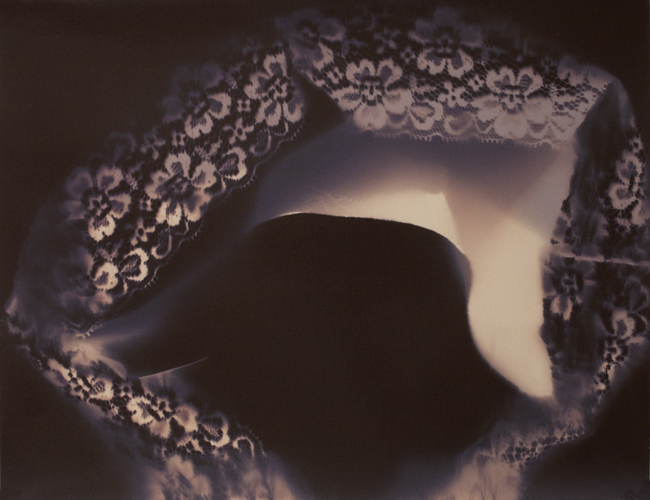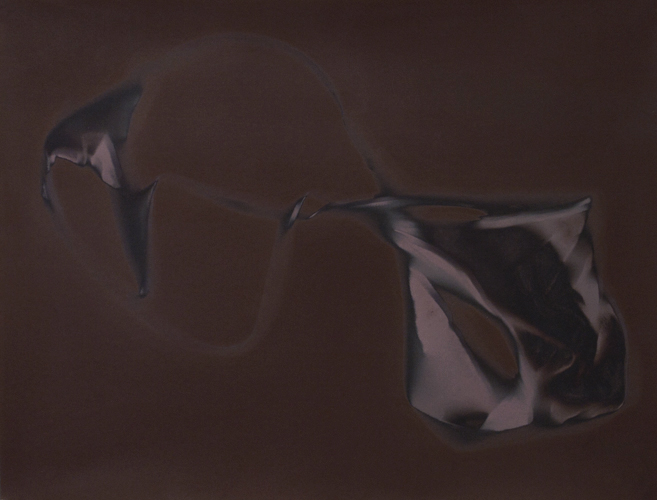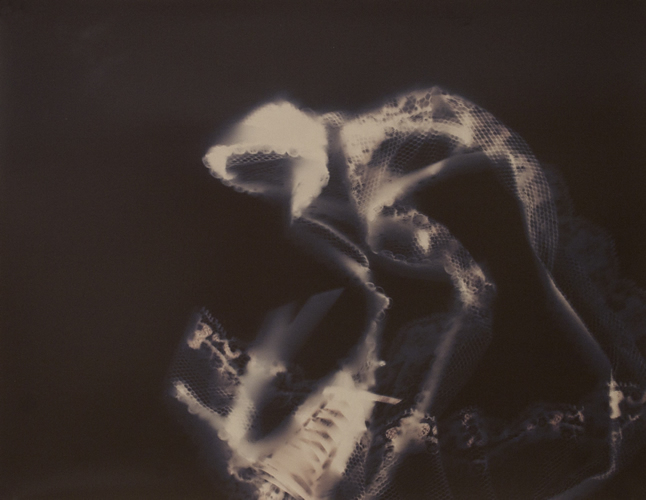 In the introduction to The Pencil of Nature, one of the first books of photographs ever published, William Henry Fox Talbot referred to the fleeting images he first gazed through the aperture of the Camera Obscura as "fairy pictures." These projections of light became his obsession as he worked to discover a process to stabilize them onto paper. One of the simplest modern ways of producing photograms, the Lumen print is created in the same fashion as Talbot's original calotypes. An object is placed in direct contact with light-sensitive paper which is then exposed for a duration from a few hours to in excess of one month, literally fixing the shadow of that object -- permanently, with the proper chemistry.


Photographic images have come a long way since the calotype's invention and now flood our daily lives to the point that we hardly notice them, despite their affects on our psyches and belief systems. In their original context, 100 of these Fairy Pictures were left unfixed and scattered about the installation Suspension of Belief, resembling garments strewn about a bedroom. A print hung on the wall reading "Yours for the taking," a loaded phrase reflecting the sense of entitlement that propagates rape culture as well as the mixed messages still pervasive in Victoria's Secret advertising, a company whose labels could be read in many of the images. A television set to static cast an eerie glow over the elegant ethereal prints.


At the time of the exhibition in a campus gallery, it had recently been discovered that on more than one occasion, football players from the University of Montana's celebrated team had been involved with drugging and raping young women at parties. The athletes' involvement had been known of to some but inadequately dealt with and quieted by both coaches and law enforcement officials. This news brought to light other campus rapes and it was soon discovered that the University had been a silent breeding ground for rape culture. The fading of the images asked the viewer to consider where the power lies with such an act. A woman's stolen underwear is a symbol of conquest. Even in an instance of rape, however, the power of a perpetrator is only present in the moment. Afterward, a rape victim holds the power to transform into something else --a survivor, a storyteller, an advocate. Any real power these symbolic objects may hold fades with the transformation out of victimhood.